---

Music: A Settlement in the Red Bluffs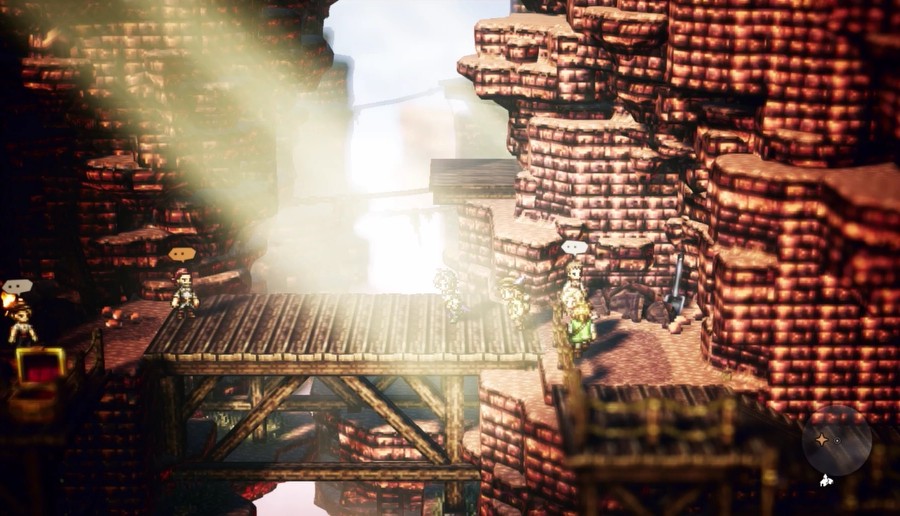 We've got another short side story today but we've got to hurry, we don't have much time!

I'm tryin' to dig through this rock, but once again, it's got the better of my pick. If I could sharpen the wretched thing it'd be a different story... But how do I do that?
I don't know, buy a new pick? Bah, I don't have time for this.
Haha what a pun good joke we need to hurry.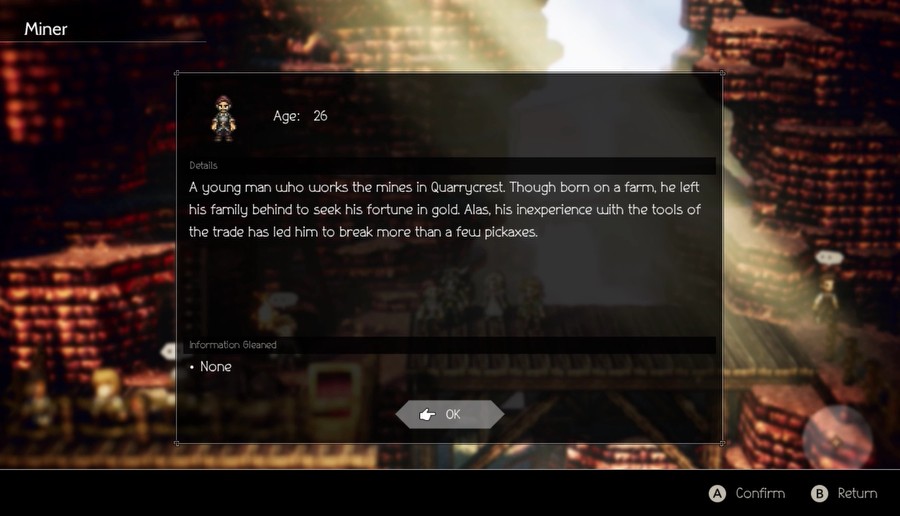 OK you've read long enough we need to get this show on the road here!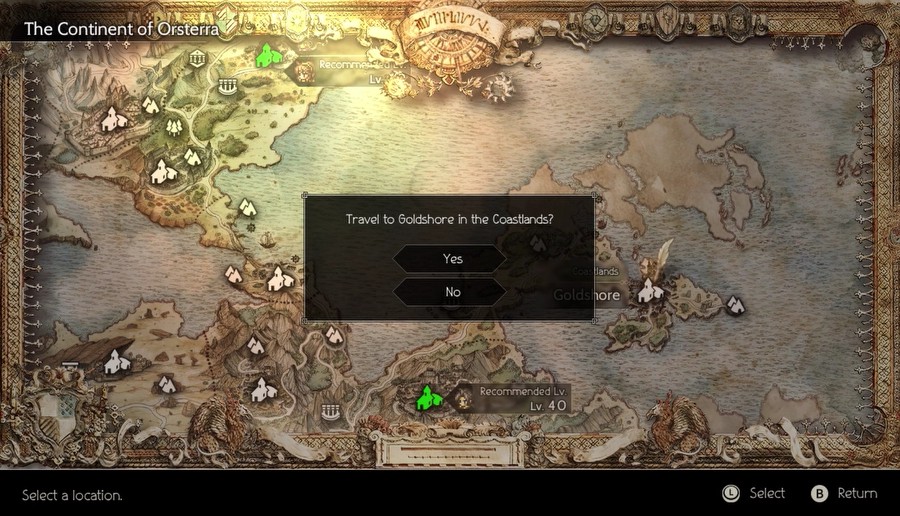 Anyway we have to walk aaaaaaall the way to Goldshore, ugh, this is going to take so much time.

Music: A Sea Breeze Blows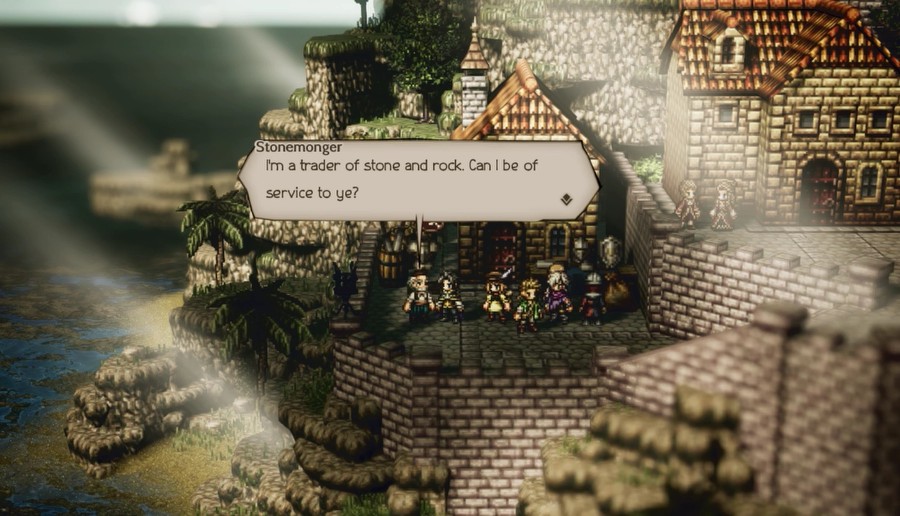 This here whetstone is the best I carry.
OK, this guy has what we need. Good.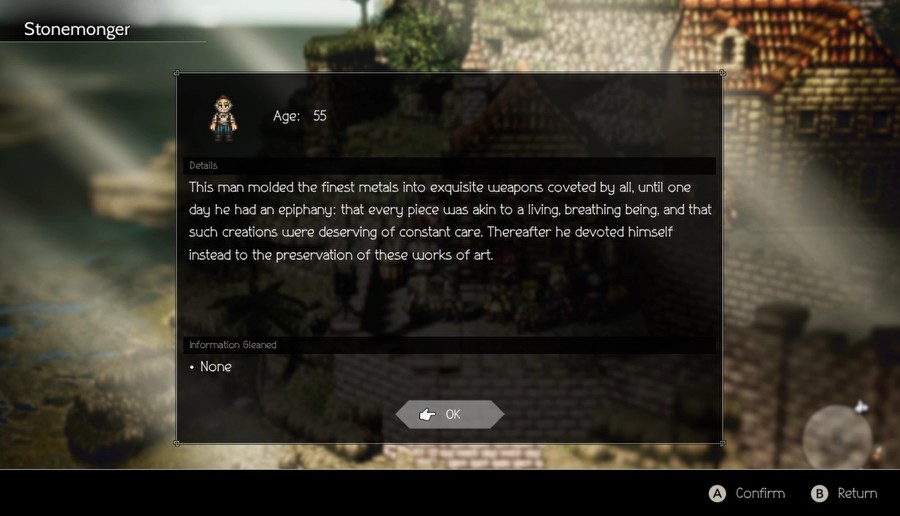 SHUT UP ABOUT YOUR LIFE STORY I'M IN A HURRY
I'm running a bit tight on money so let's just steal it and move on.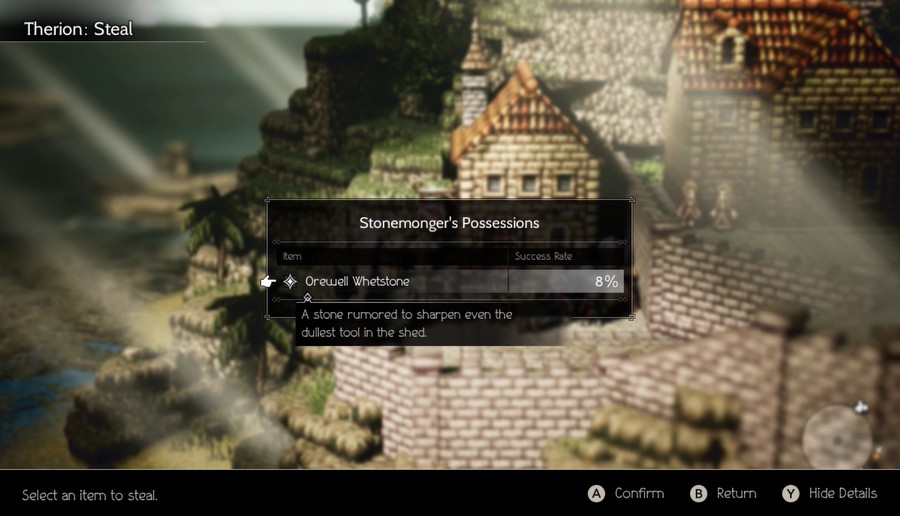 8%!?
I don't have time to savescum for that!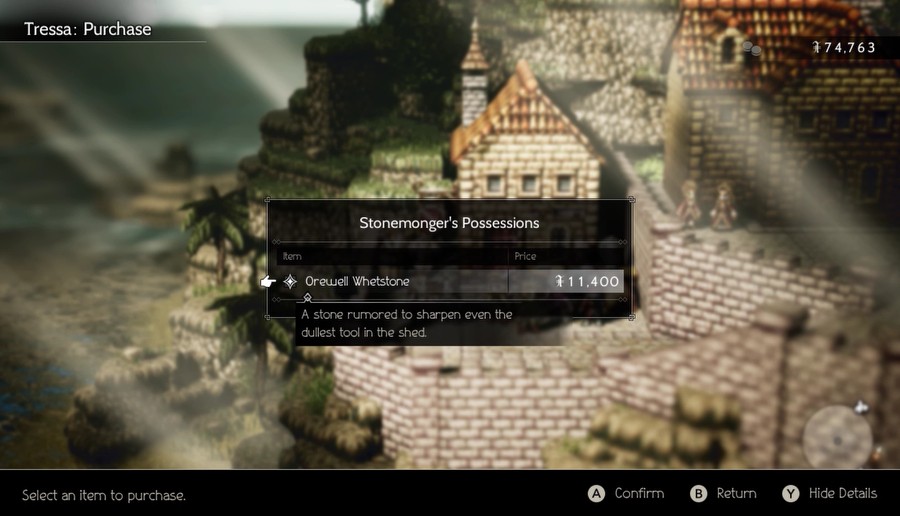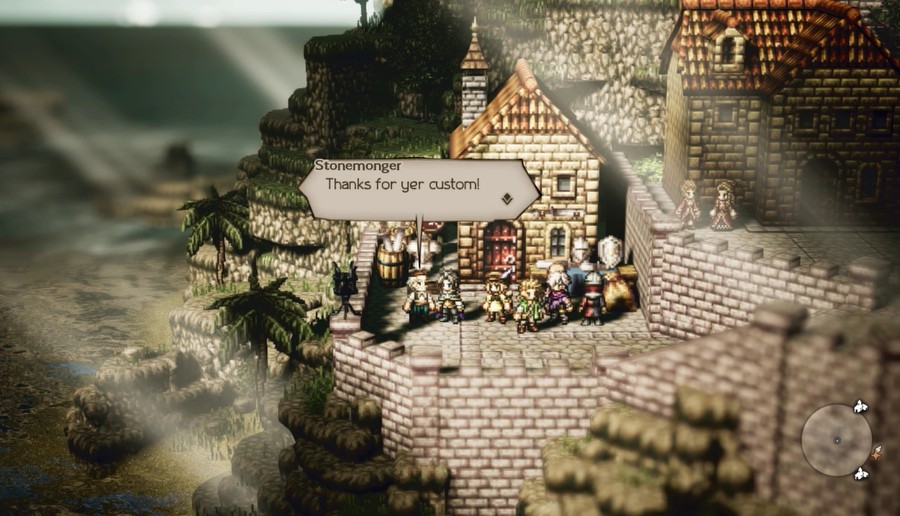 Ugh, fine...
Now we have to walk aaaaaaaaaaaaall the way back to Quarrycrest. Couldn't they have built these towns right next to each other!?

Music: A Settlement in the Red Bluffs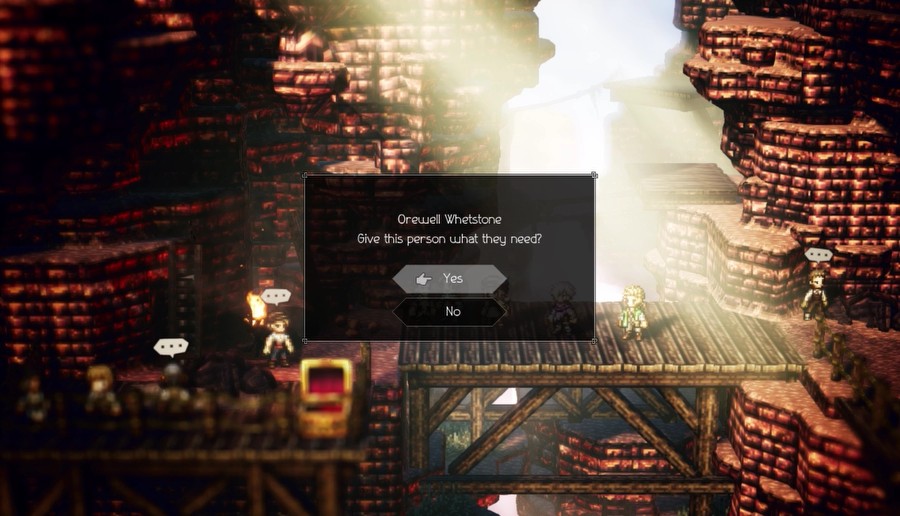 HERE TAKE THIS STUPID STONE AND GIVE ME MY LOOT.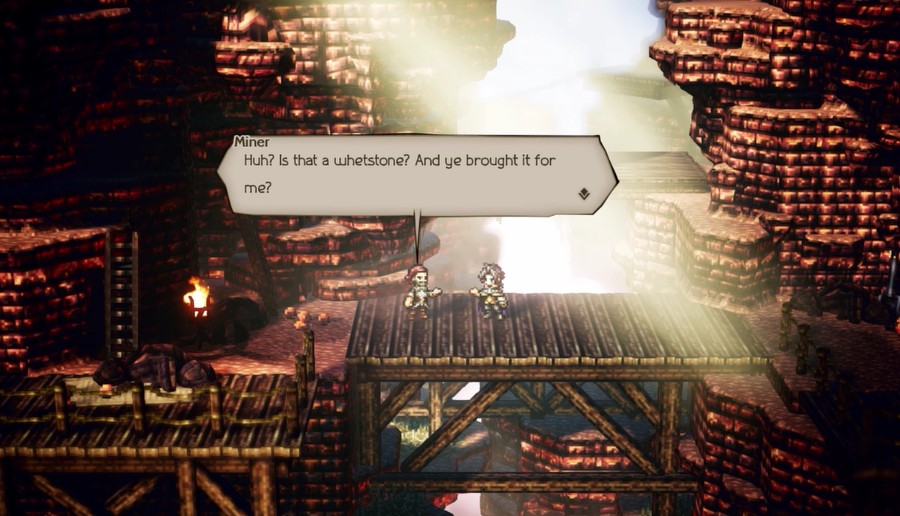 Do you not know how these quests work!? Take it and give me my damn loot already!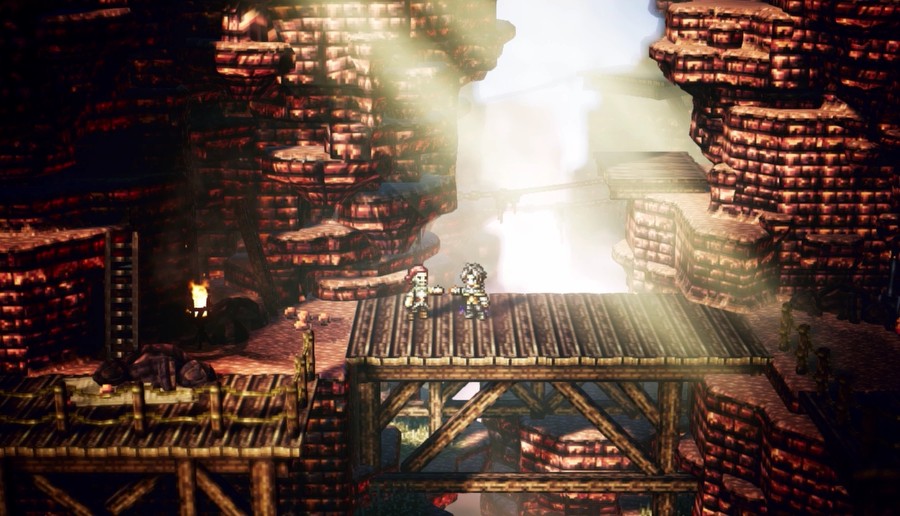 Well. I thank ye for yer kindness, but no whetstone can sharpen
this
pick.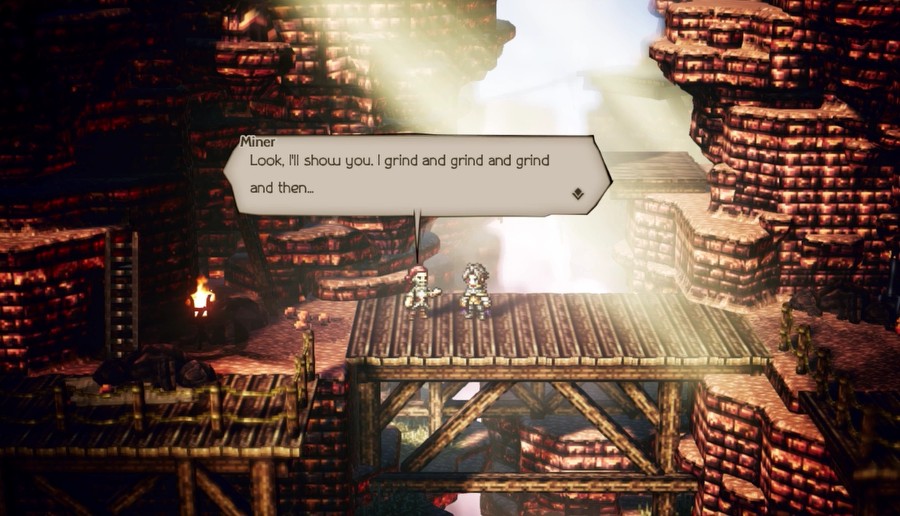 ...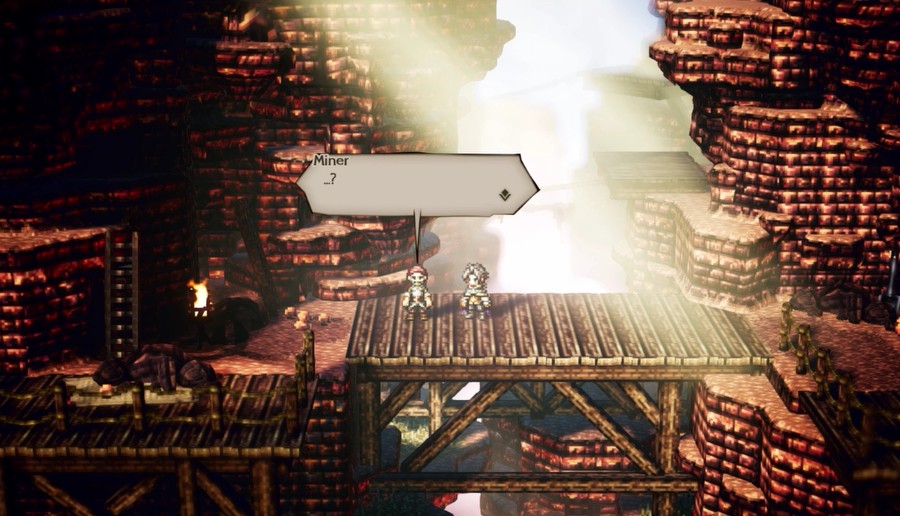 OK I GET IT STOP WASTING MY TIME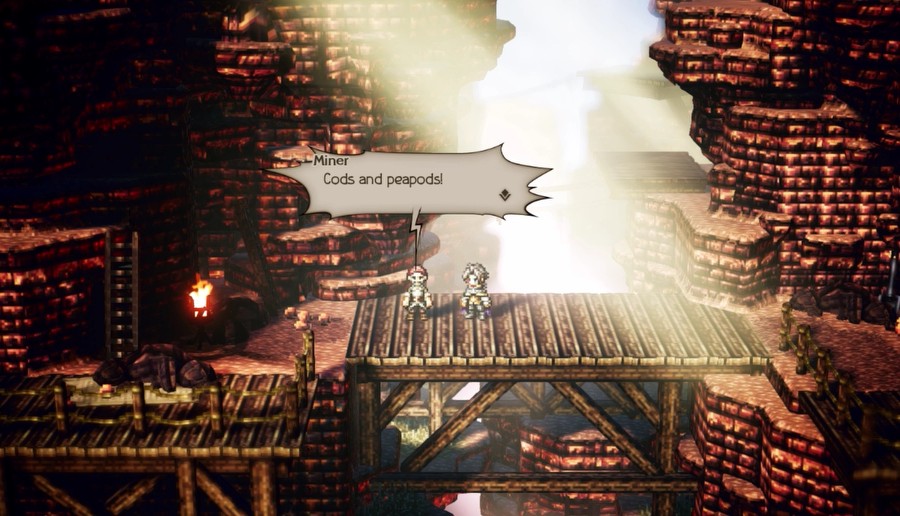 This is no ordinary whetstone... It's actually sharpening this stubborn pick! Look at that shiny edge!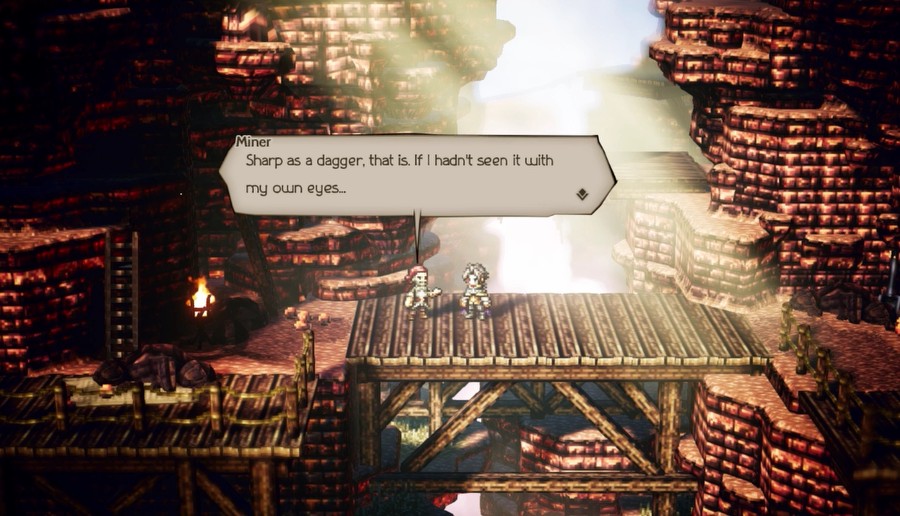 I won't be stopped by mere rock no more, let me tell ye. Not with this whetstone in my pocket.
It looks nice, OK, where's my loot?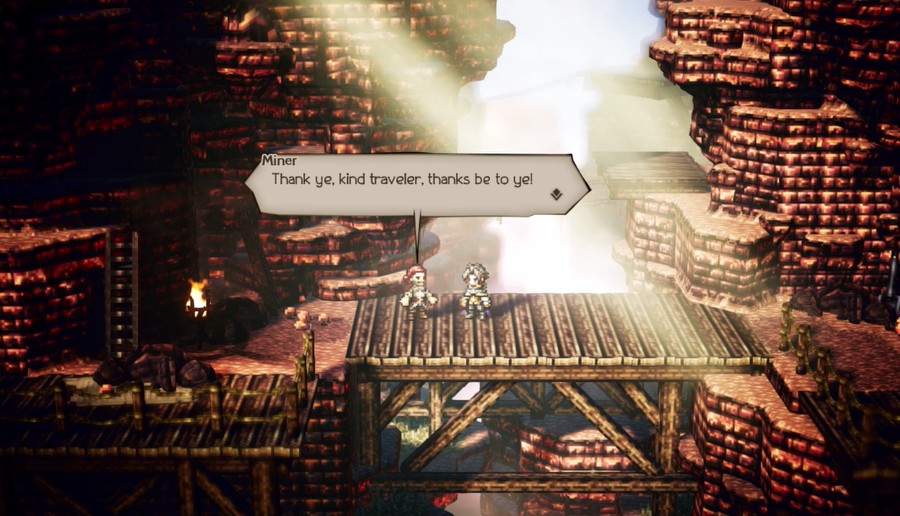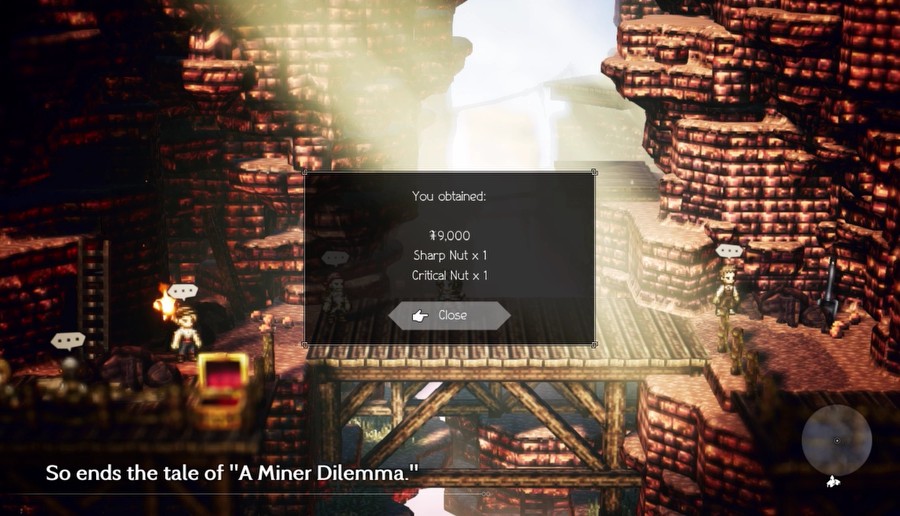 I lost money, this is bull!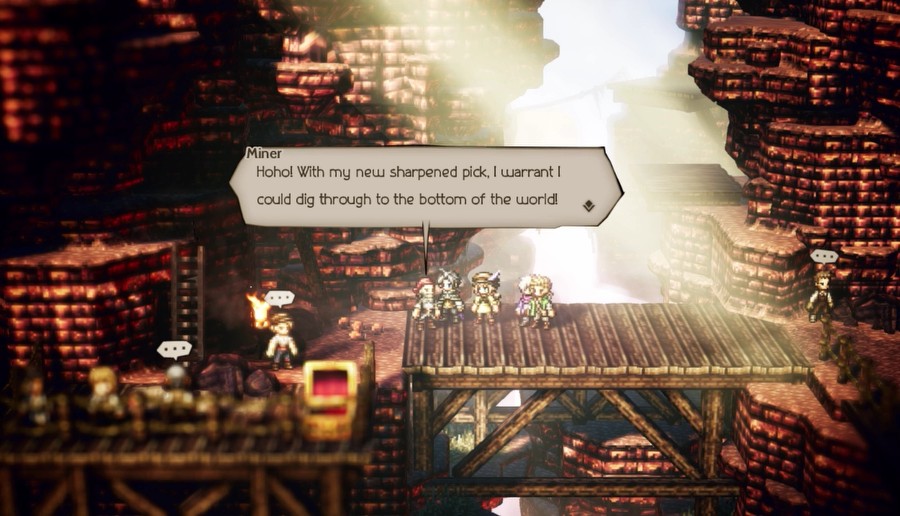 It's all thanks to that whetstone that ye brought me.
Great we're done here, now I can go do...
...I was in such a hurry to write this update I forgot to write a joke about what I was in a hurry for. Oh well!