---

Music: Orewell, Beneath the Crags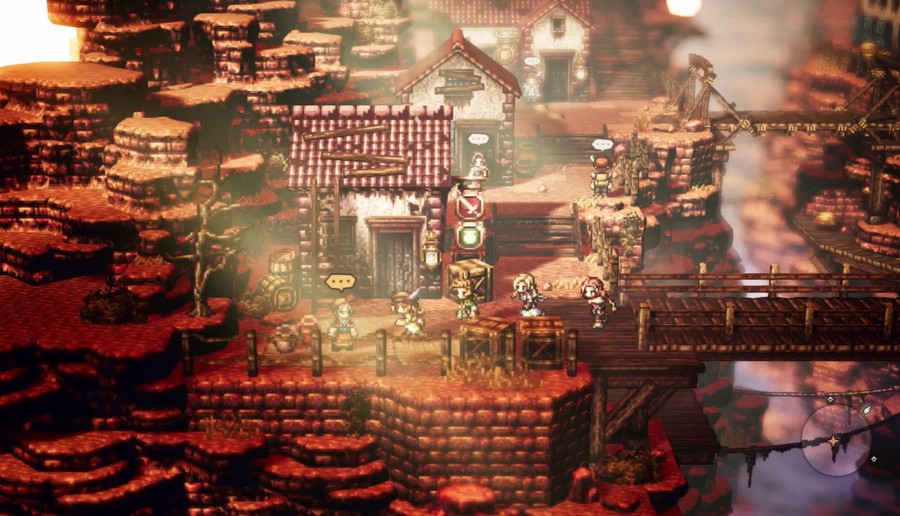 Almost done with this batch of side stories! Let's get this last one out of the way.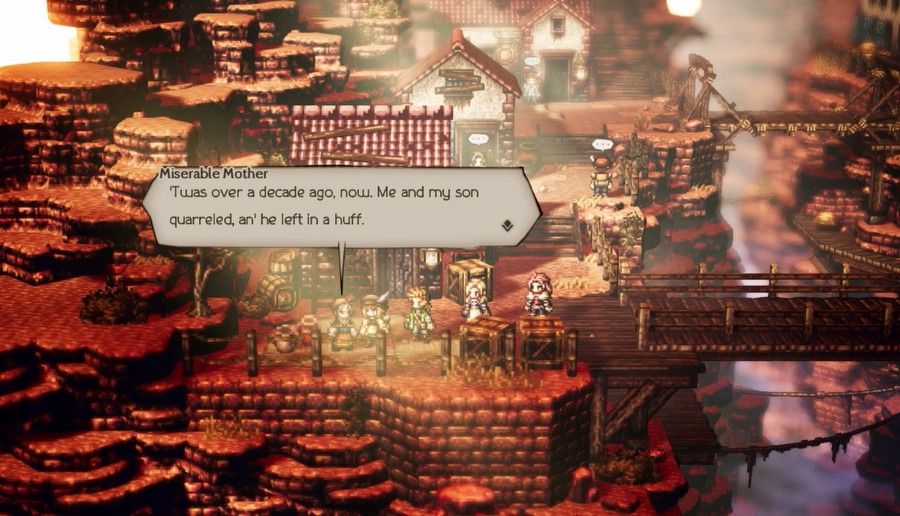 Said he wanted to be a knight. Imagine! Of course I told him what I thought of that...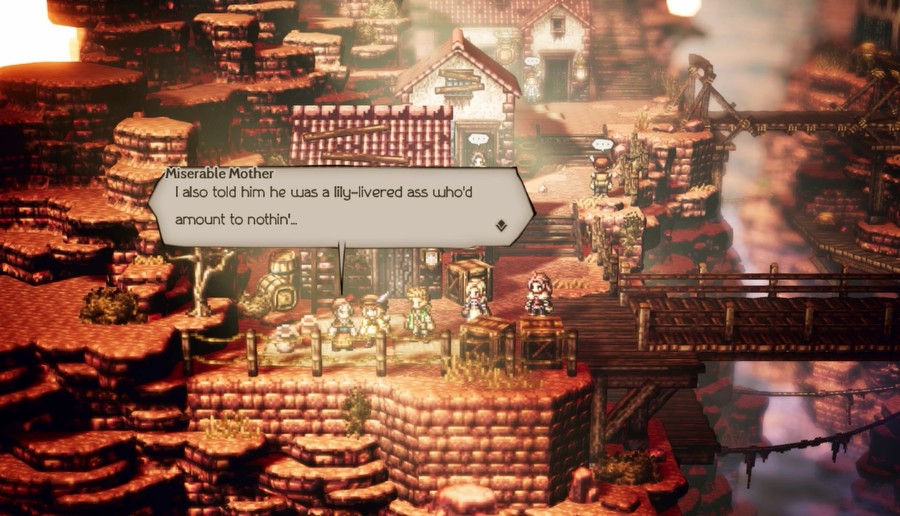 Truth be told, I regret that. 'Twas wrong of me, an' all I want is for me son to come home again. But the time for that's long gone, an' I suppose I'll have to sleep in the bed what I made...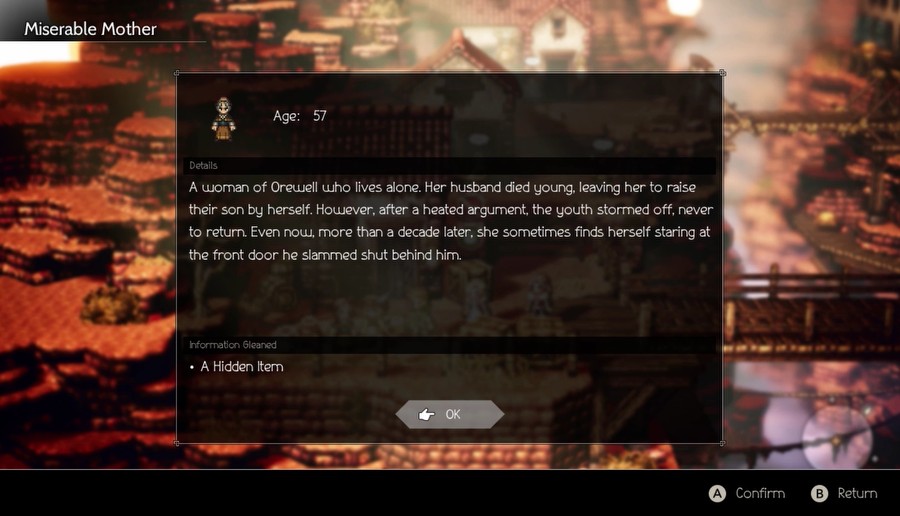 This woman drove off her son years ago, so it'd be nice if we could reunite the two and have them make up.
But where have we met a guy who we could describe as a lily-livered ass...?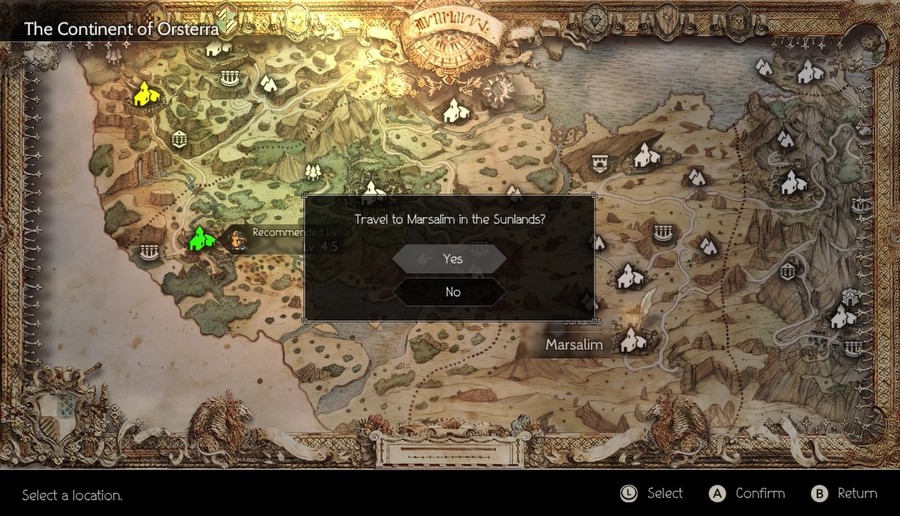 You know, I seem to recall those same words uttered in Marsalim...

Music: Oasis in the Sparkling Sands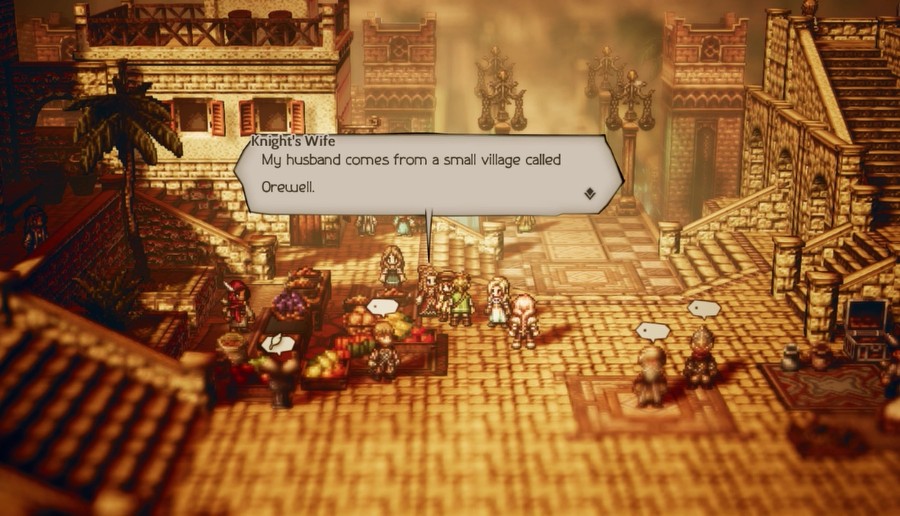 When he left home, he fought with his mother. I don't think he'll ever return. Not of his own accord, leastwise.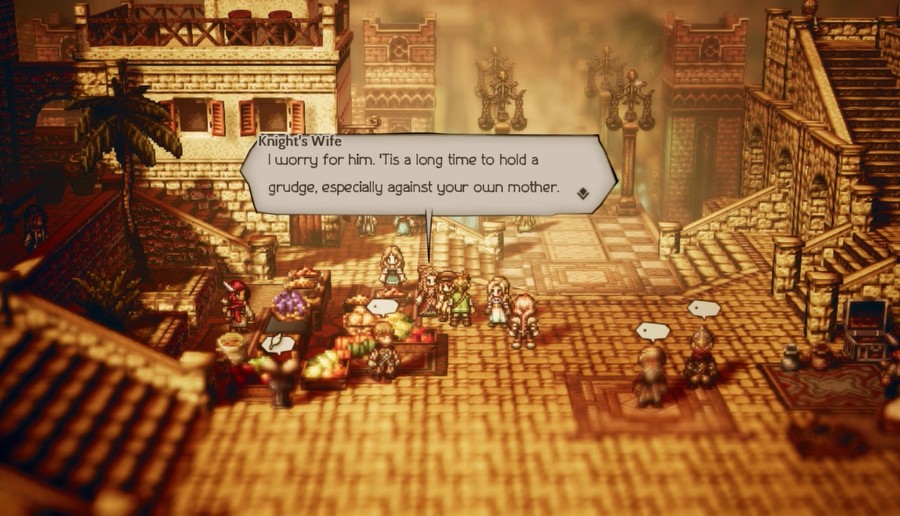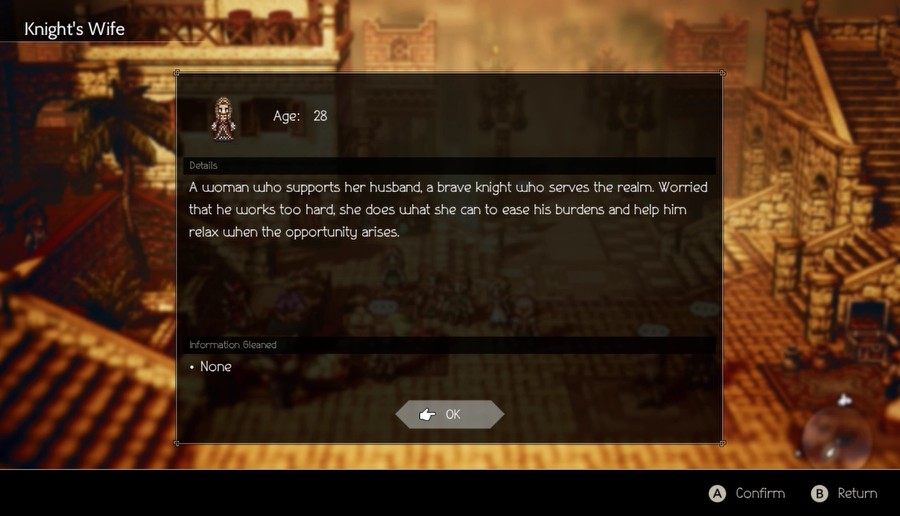 I wonder...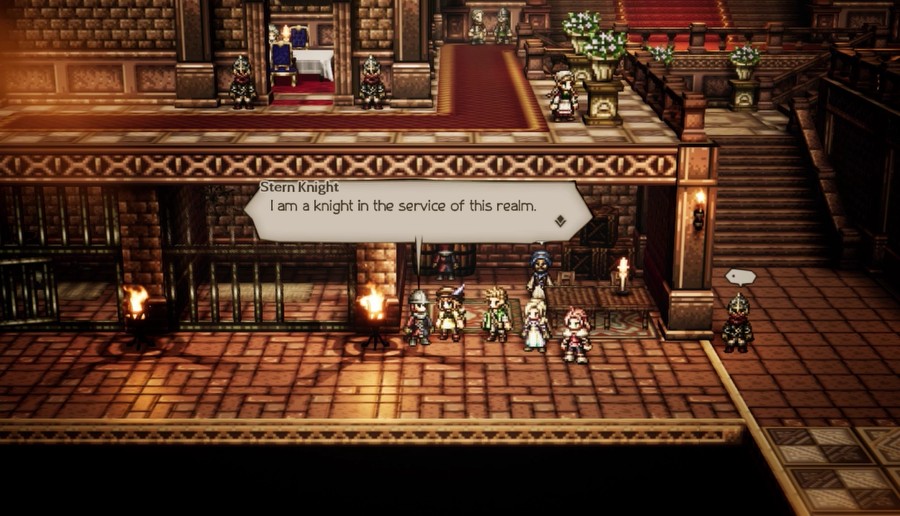 The role was not gifted to me. I sacrificed much to become the man that stands before you.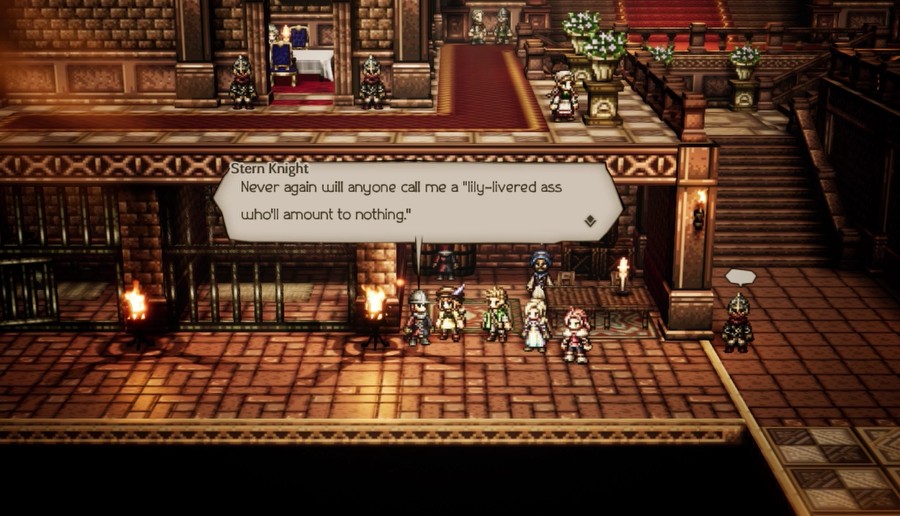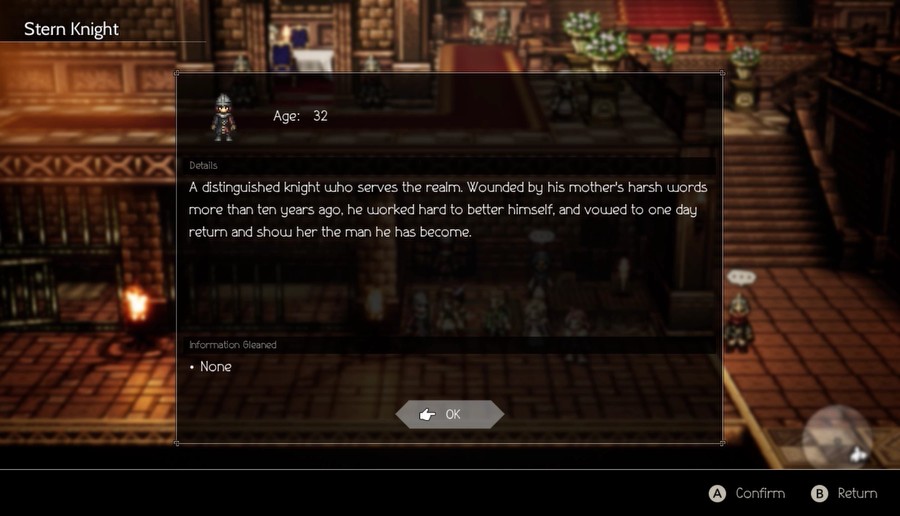 ...Looks like we found the son.

Music: Orewell, Beneath the Crags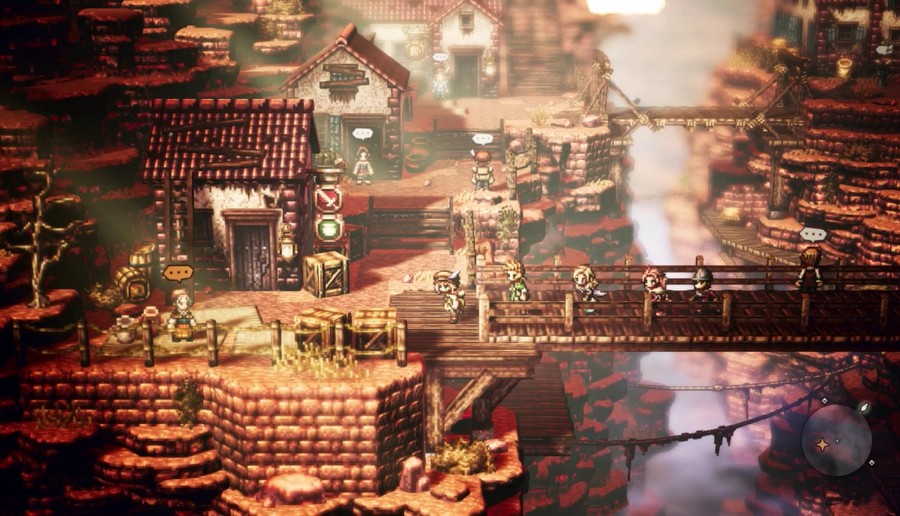 Let's hope this goes well...!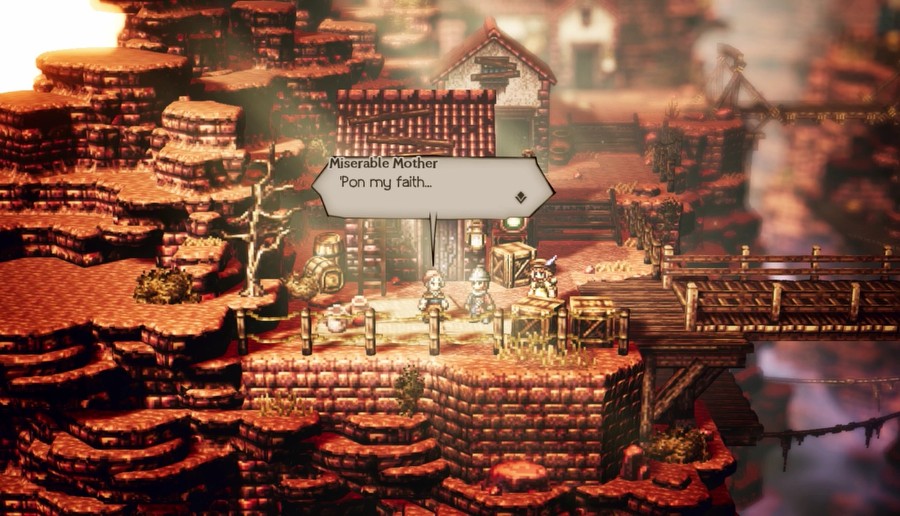 Is that truly you?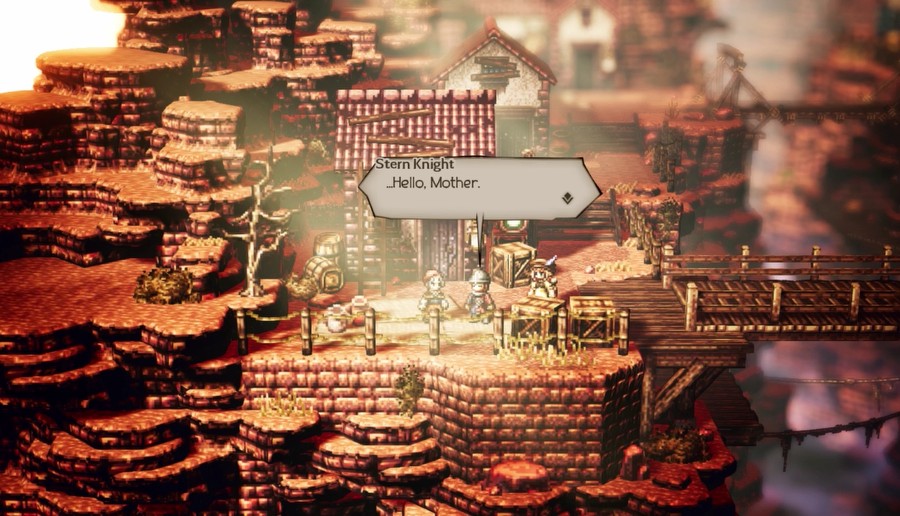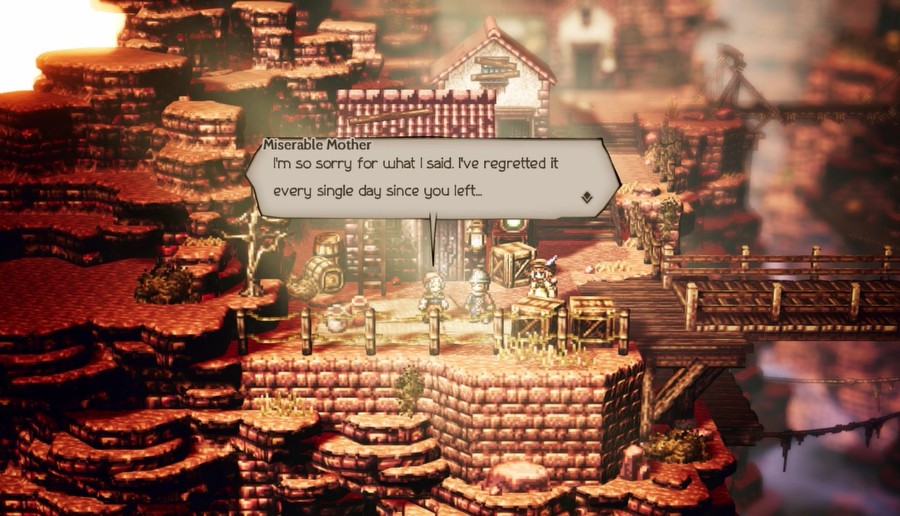 To call my own son a lily-livered ass! How awful I was...

...I never once forgot it, either. Every day I'd recall those words.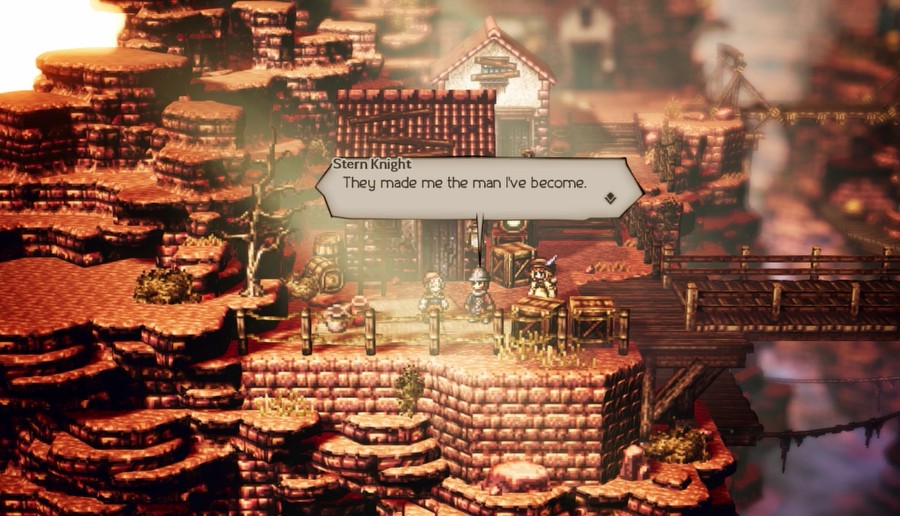 From morn to eve, I trained. I shirked no task or labor. I was determined to prove you wrong.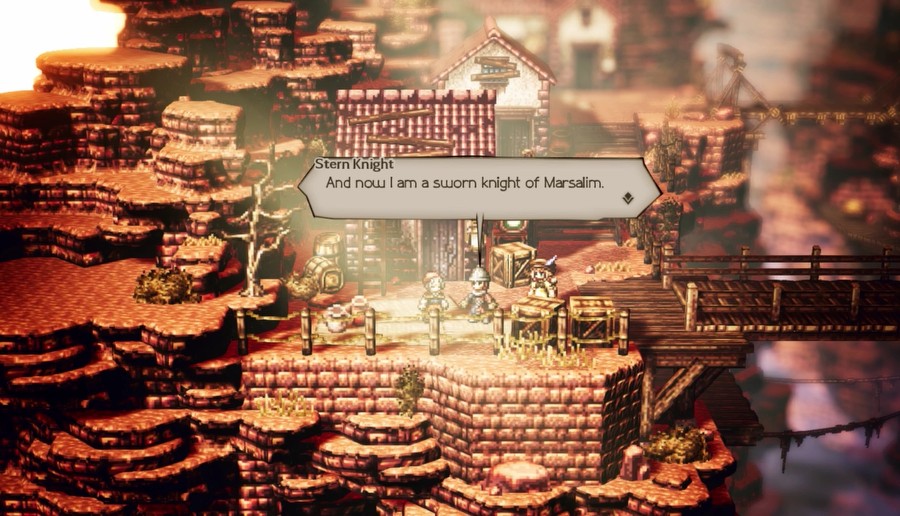 Y-you are...?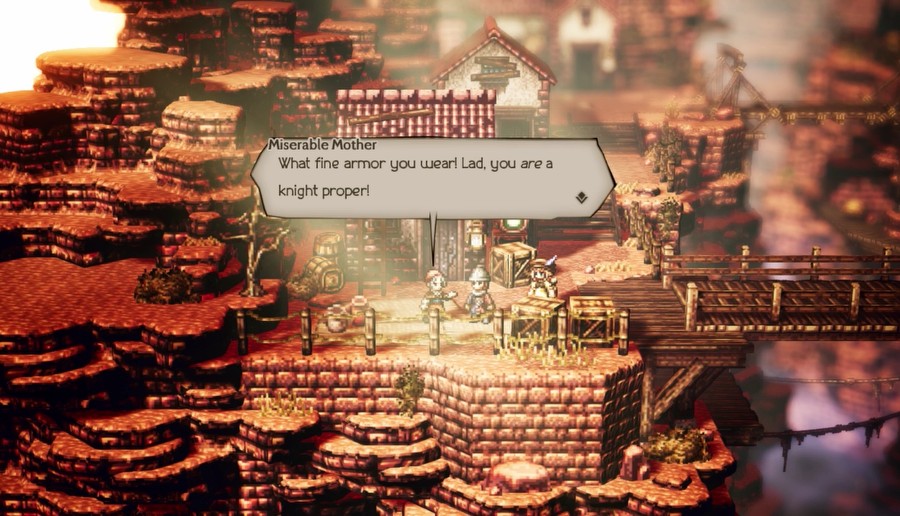 ...You prove me wrong, my son...an' I couldn't be happier.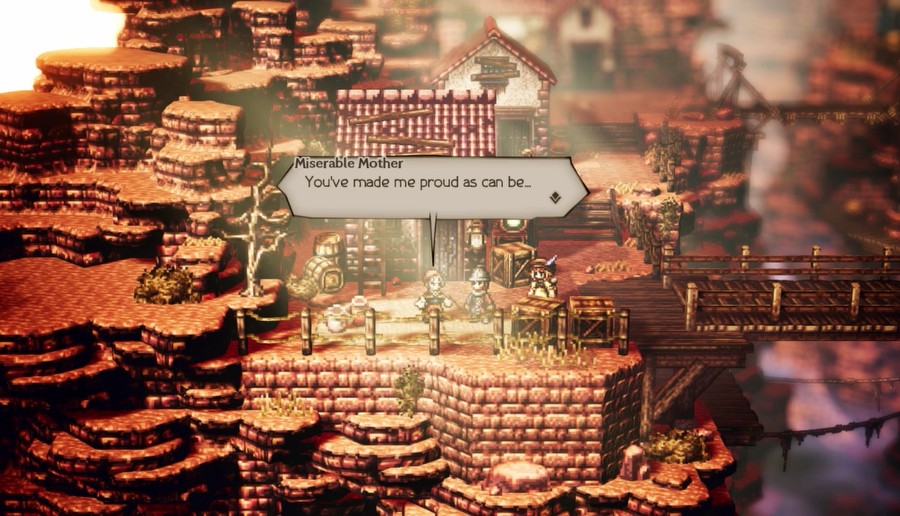 ...!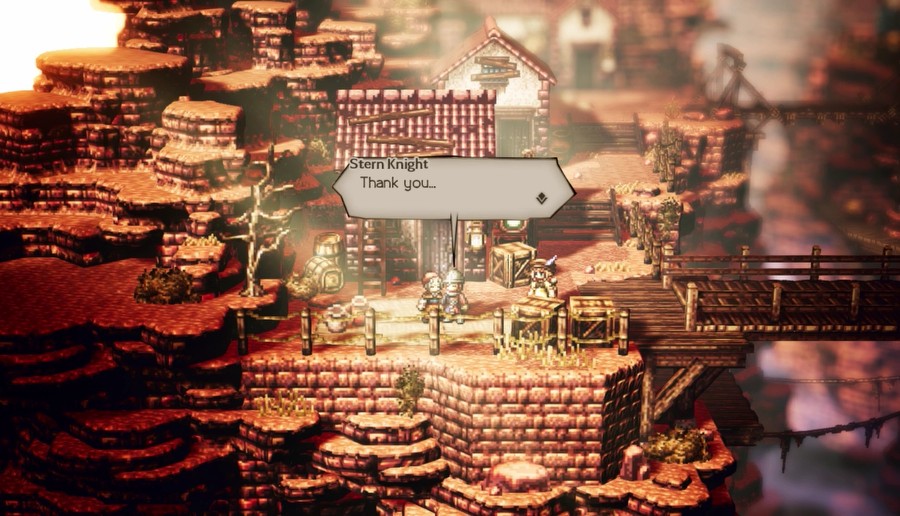 I am sorry, too, for leaving you alone all these years...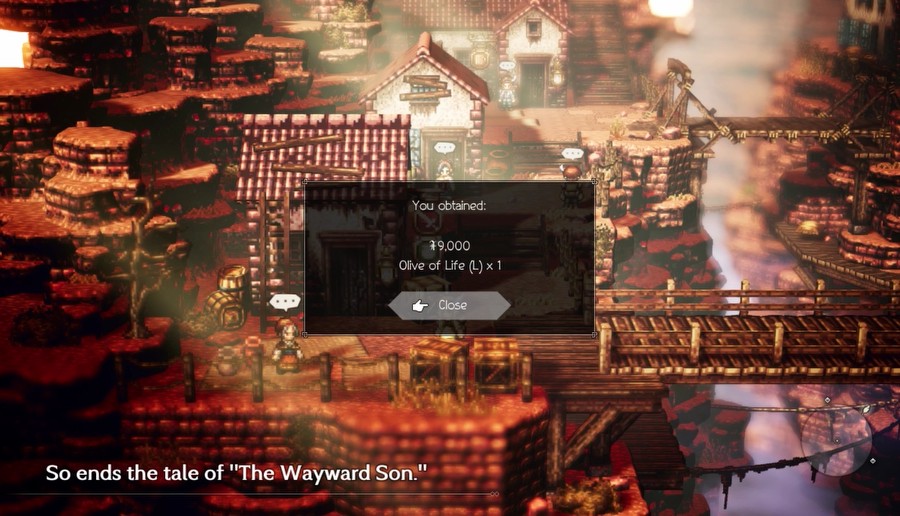 It seems things have worked out between mother and son!

As long as you're still breathin', it's never too late for fortunes to change.
She still stares at her front door every so often, but now for a far more joyful reason.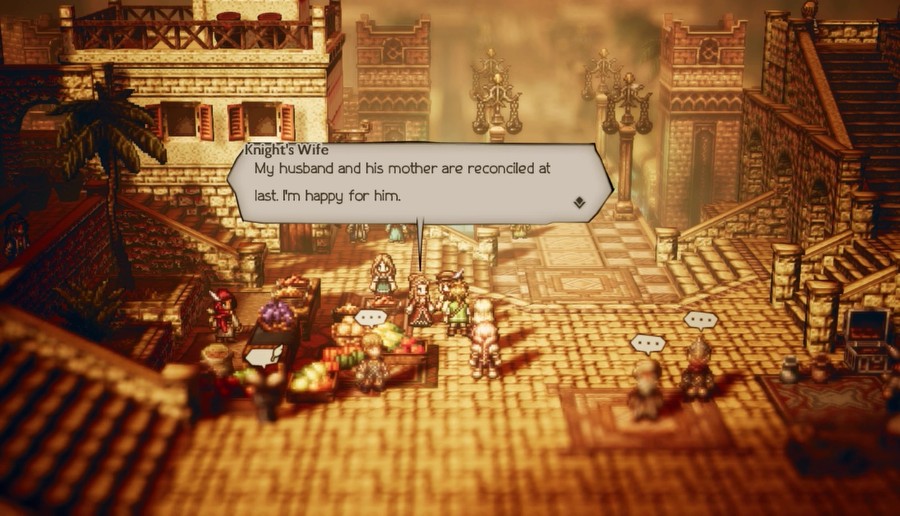 I hope he'll take me to meet her the next time he visits...

I'm going to visit home whenever my duties permit.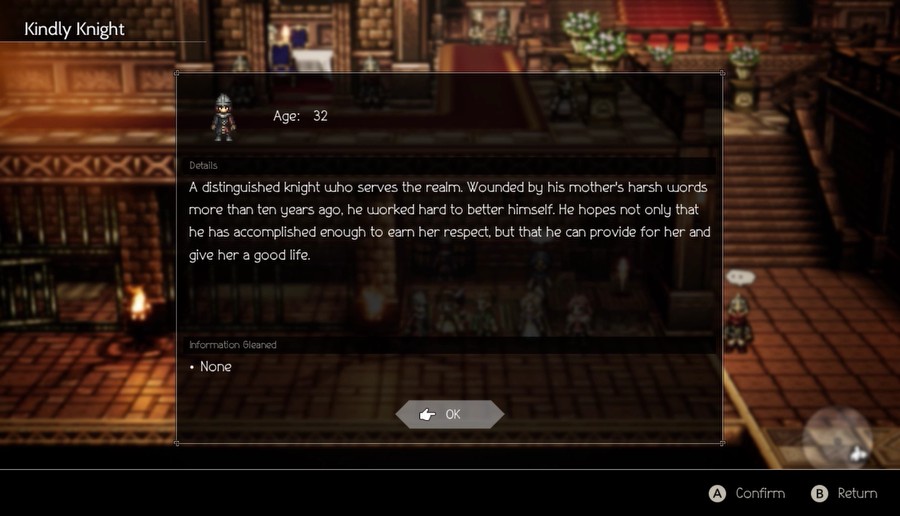 All's well that ends well!
Next time, we finally get back to finishing off our main stories by completing Olberic's tale.