---

Music: Oasis in the Sparkling Sands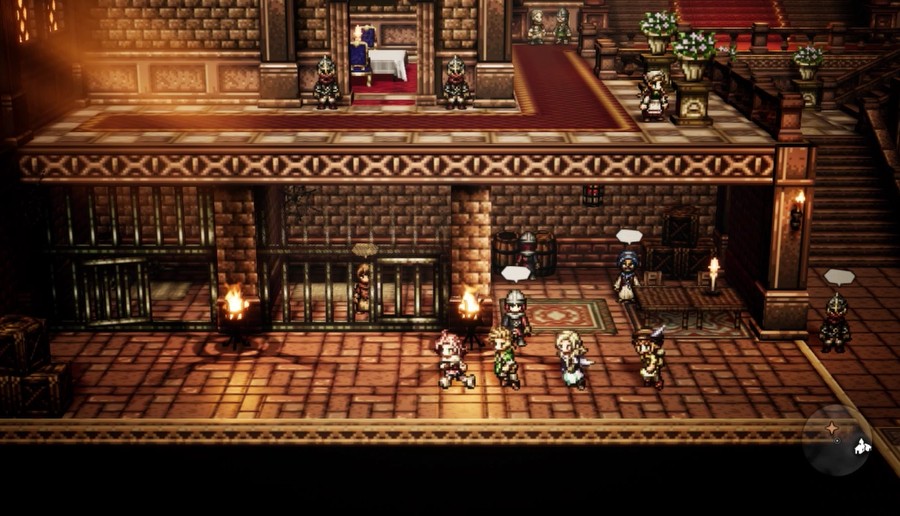 Another short and not-so-sweet side story.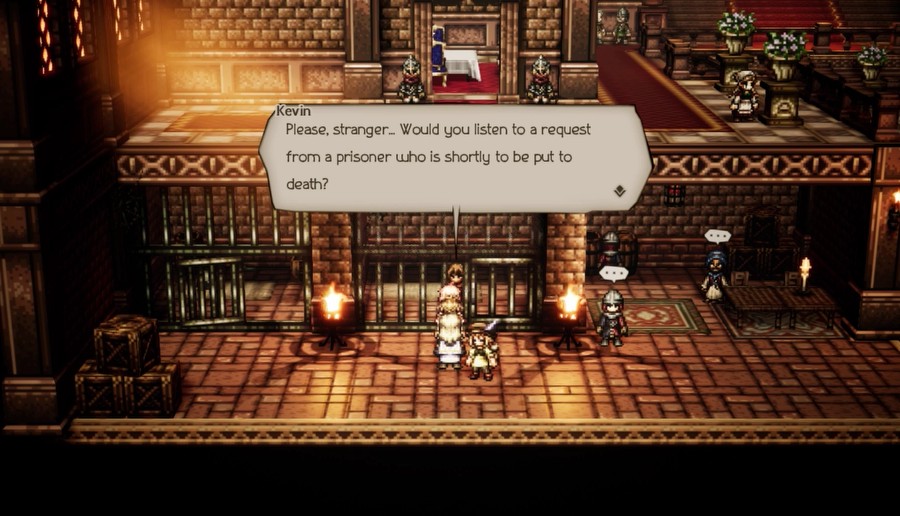 I once had a woman I loved. A woman...called Lara... I suppose her name means nothing to you, but before I die...I need to know whatever happened to her. Please.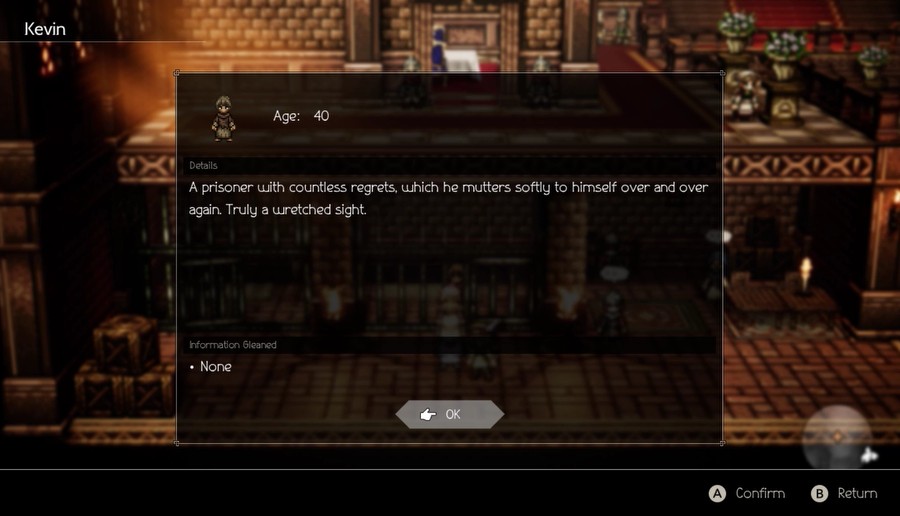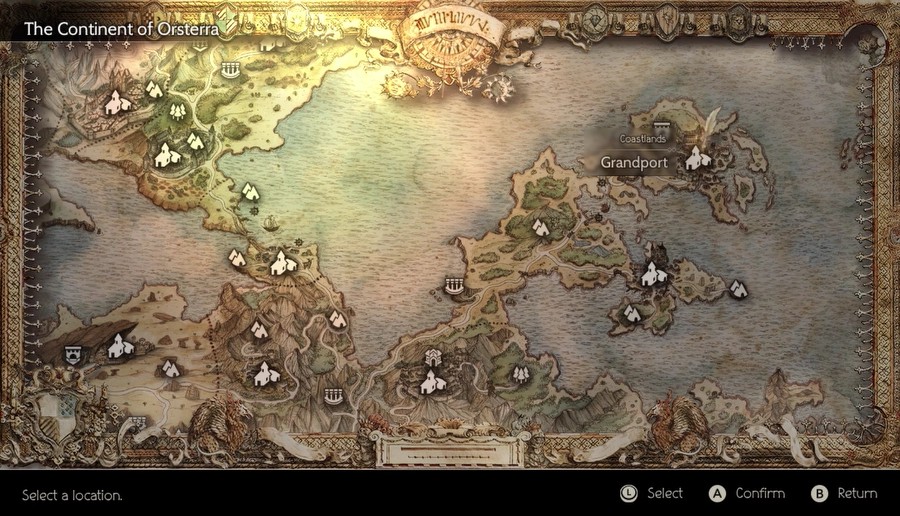 Fortunately, I know right were Lara is!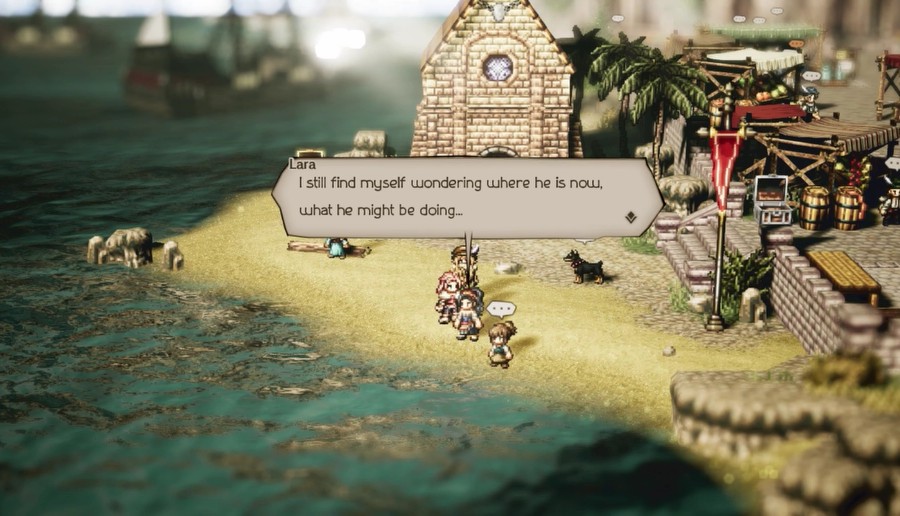 ...Oh? I'm sorry, did you need something of me?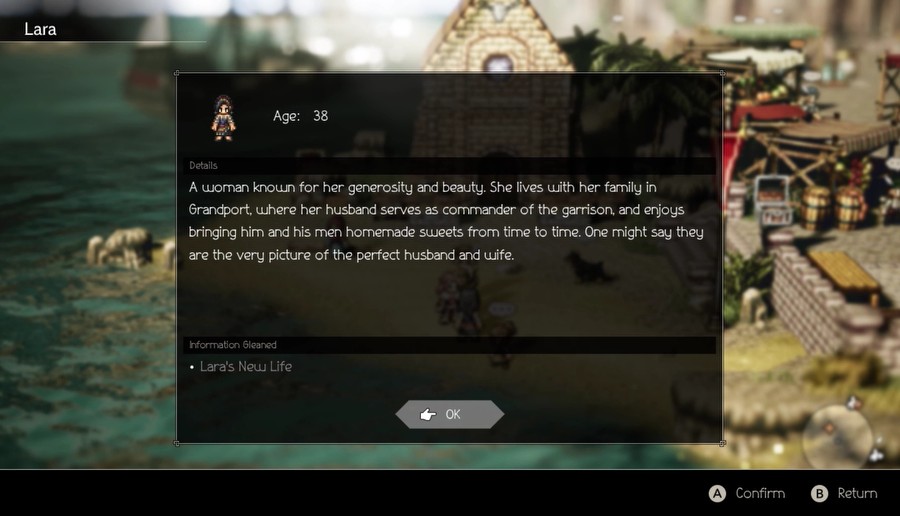 Seems Lara has moved on and has a family now.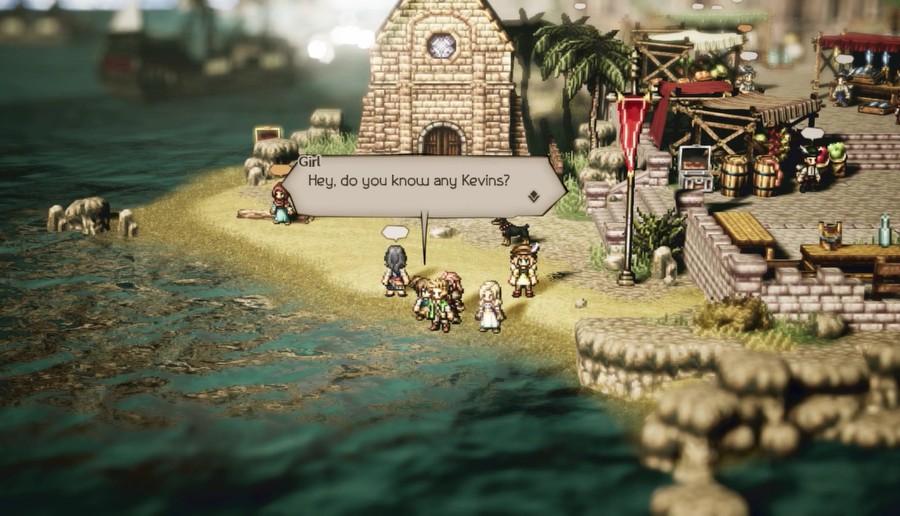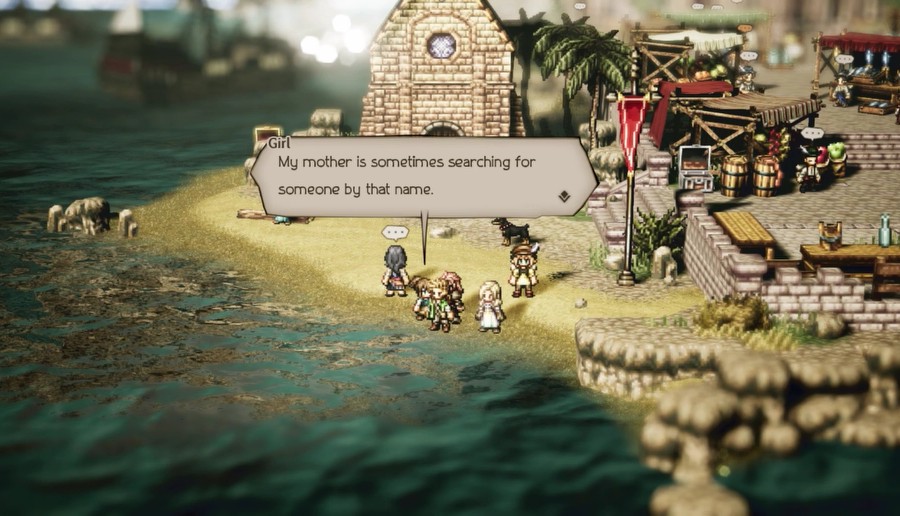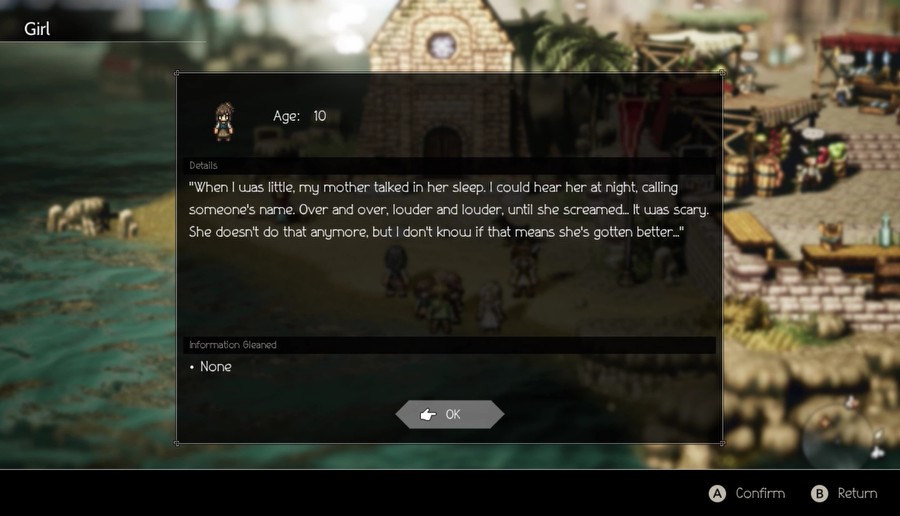 I'm still too lazy to make a sprite for this girl.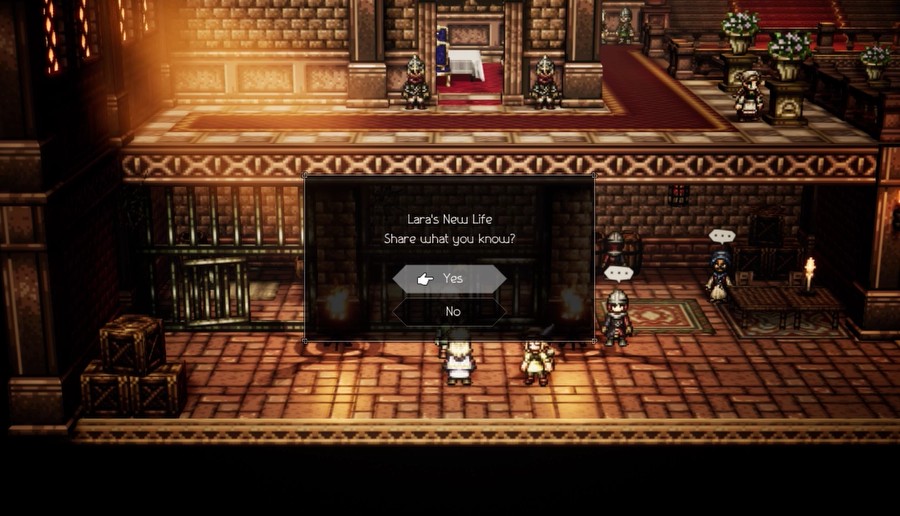 Well, not sure how much this will comfort Kevin, but let's tell him the truth.

SILENCE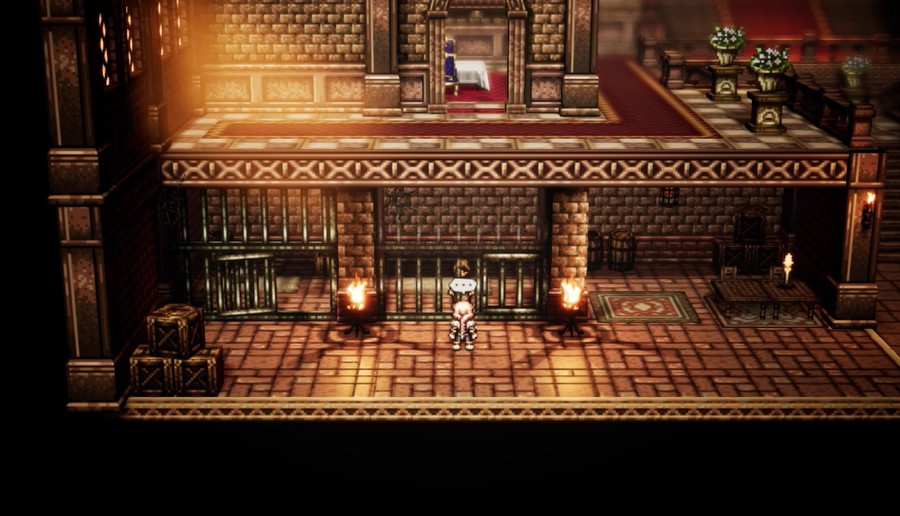 Haha, so she did... Got married, and even went and had a kid, huh? Of course she did... A woman like that gets snatched up in no time. She had no reason to hang around waiting for a fool who's thrown away everything.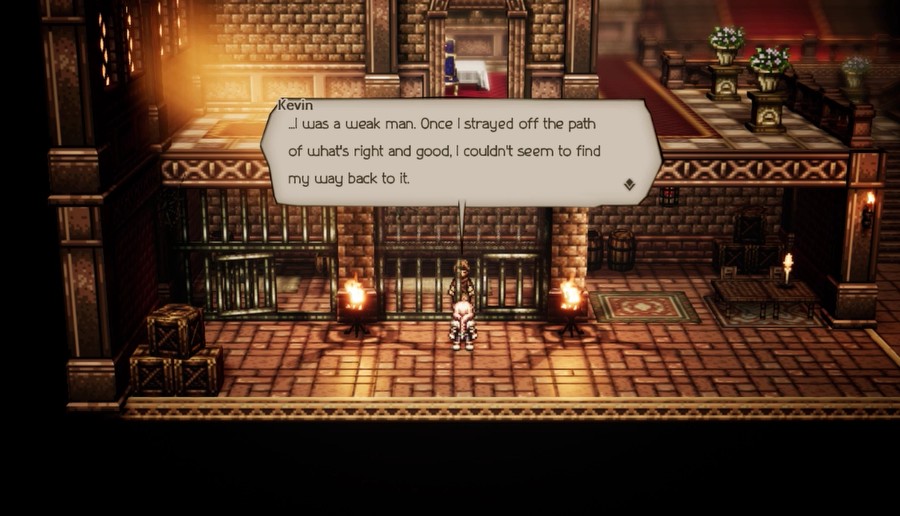 I was once a guardsman in a certain town, but I...I had a problem with taking wagers I couldn't win. Ended up in debt and, eventually, right here. I was out of control... I even lost myself Lara, when all she ever did was worry over me.

And all I did from the day I left her was get deeper and deeper into trouble.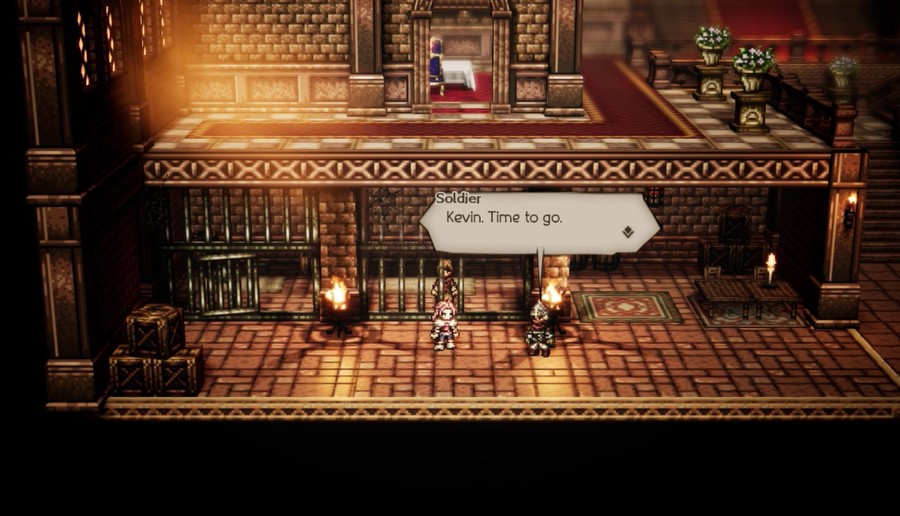 ...Yeah. I know.

Music: Enveloped in Kindness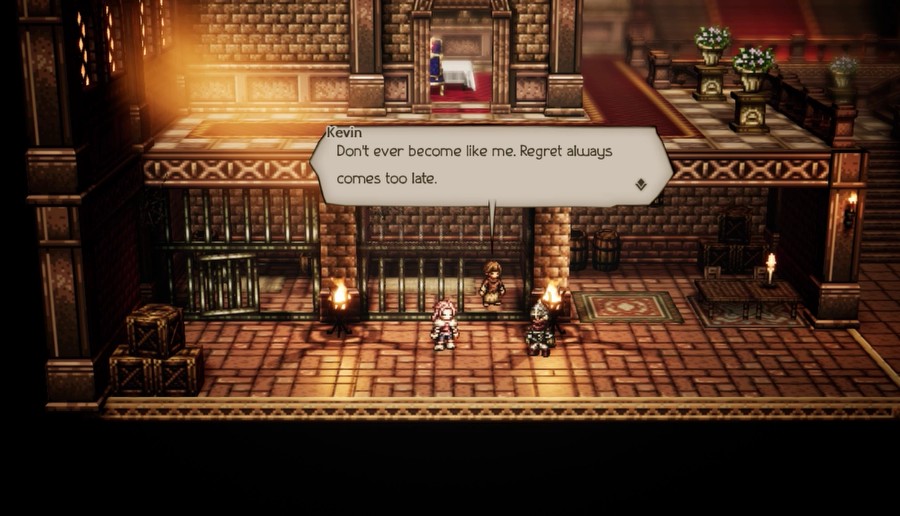 But...you know...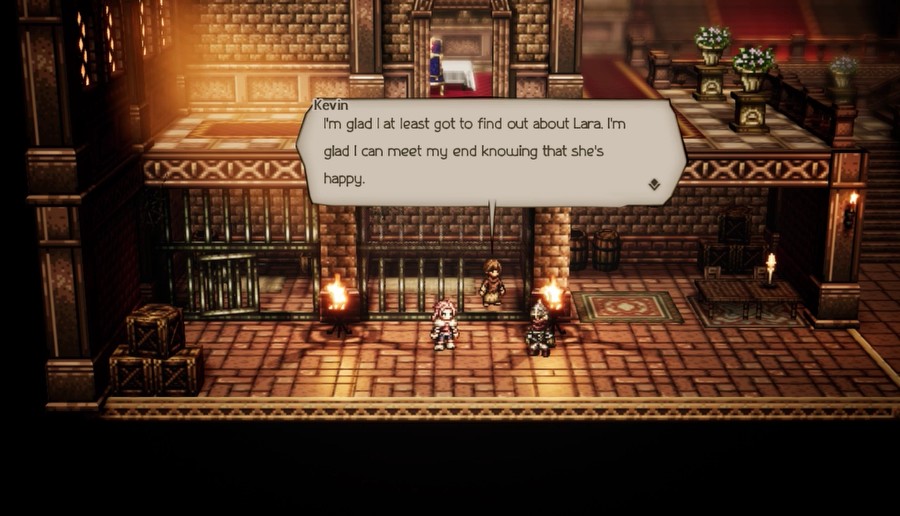 Thank you.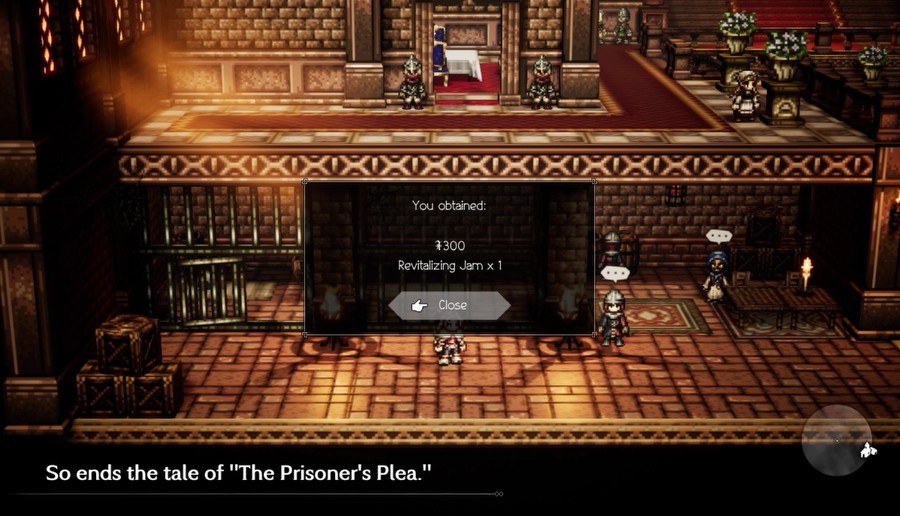 And with that, we get our reward, and Kevin is executed. Hoo...ray?
But hey, at least Lara has moved on and lives a happy family life now, right?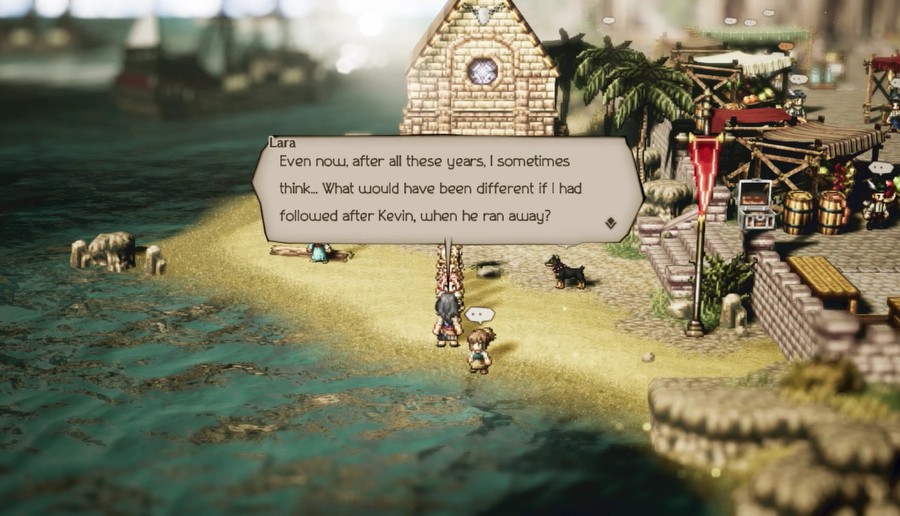 It's silly, isn't it? I wonder if I'll ever stop thinking about the man who threw me aside...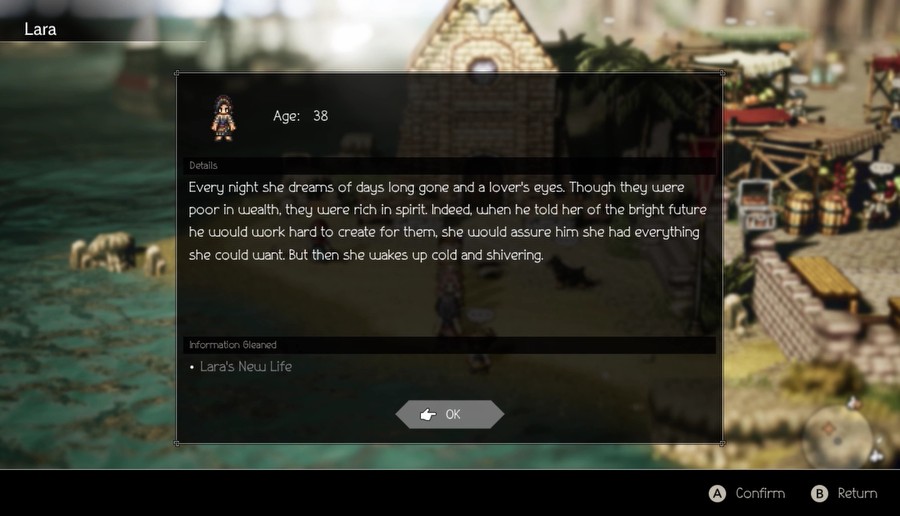 OK, this is a miserable one all around. I'm sorry, everybody.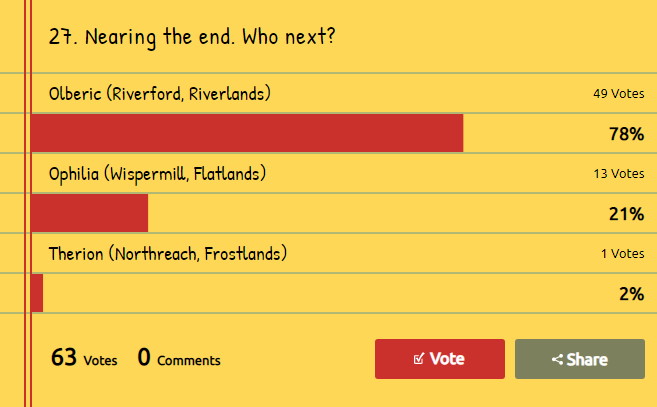 Anyway, Olberic will be our next character of focus. That said, I'm doing two more side story updates next time because I want more time this weekend for Mario Maker. So enjoy those!